Where do the 21st century's leading companies get their competitive advantage? Well, talk all you want about technology or outsourcing or Web 2.0, but the answer always comes down to one thing: people. The way your business treats people – your own employees or your current and future customers – speaks volumes in an age when jumping to a competitor is often just a mouse click away.
While our core mission is to reduce job stress, elevate performance and boost workplace productivity, our larger mission is to develop constructive and valuable relationships with our clients – companies that depend on us to help them achieve their own goals of differentiating via superior employee and customer relations.
Our national network of independent Chair Massage professionals are committed to excellence and dedicated to helping your business implement an enlightened approach to employee and customer relations. Our experienced Account Managers and Event Planners are the best in the business – exactly what you should expect from a company that understands the value of people.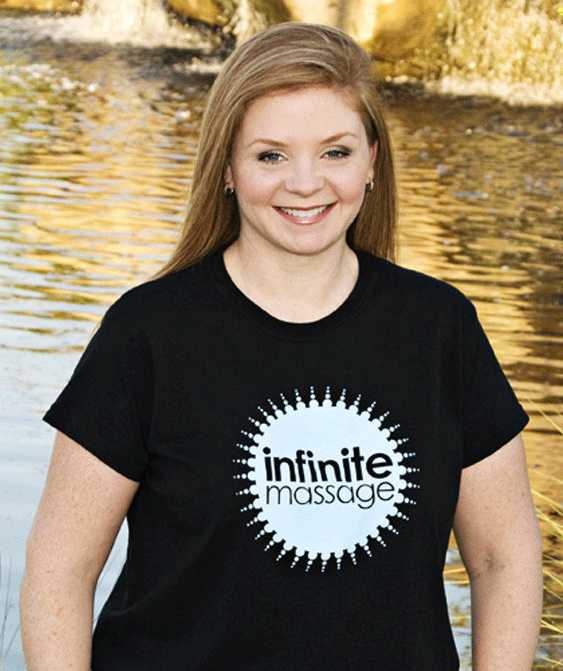 Stacey
CEO
"I've always had a desire to feel as though I'm contributing more than I'm taking from others. With Infinite, I know that we're offering services that are unparalleled in the industry and are truly beneficial to those involved. I'm proud of our company and how we bring smiles and a feeling of relaxation to those who use our services."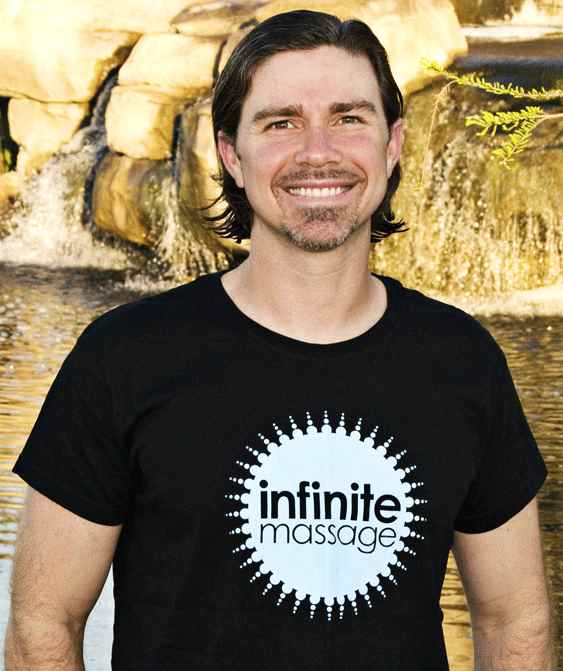 Christopher
COO
"After sitting behind a desk for 11 years wishing that my company had an on-site Chair Massage, I decided to take matters into my own hands. Now I have the best of both worlds: Being able to experience the relaxing effects of Chair Massage while offering our services to clients nationwide is both satisfying and fulfilling. I absolutely love the fact that what we do benefits everyone involved."
Focusing on people is how Infinite Massage got its start in 2001 in the San Francisco Bay Area. Founders Meredith Stern and Lee Shulman – both trained massage therapists – recognized the power of relaxation therapies to improve workplace performance and promote an overall sense of positive energy and well being. The company enjoyed rapid success and is now the leading national coordinator of Corporate Chair Massage Wellness Programs and Massage Events. Infinite Massage now serves hundreds of corporate clients nationwide.